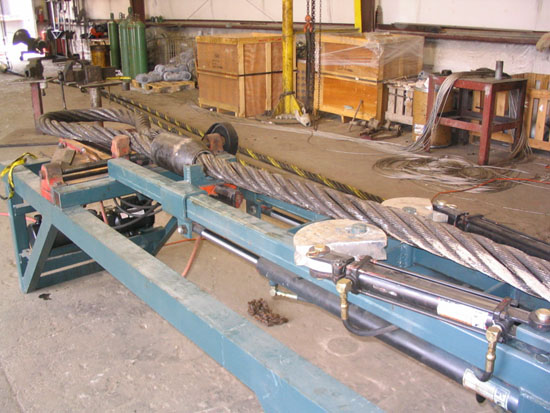 The Myers Design and Manufacturing SPM 3 Sleeve Pushing Machine is a custom built sleeve pusher made to handle wire rope from 1½" to 3½". Wire rope sleeves can be installed in under a minute.
The machine clamps the sling holding it in place while efficiently pushing the sleeve into place. No more beating the sleeve up, with a potential for damage to the wire rope, sleeve, or injury to an employee.
The video below shows the installation of a 3" sleeve in under 1 minute. Clamping time takes about 40 seconds and push time is around 9 seconds.
Features:
Wire rope from 1½" to 3½"
120 Volt Power Supply
Overall dimension approximately 2.5' x 8'